I have art from the day before, so... yeah!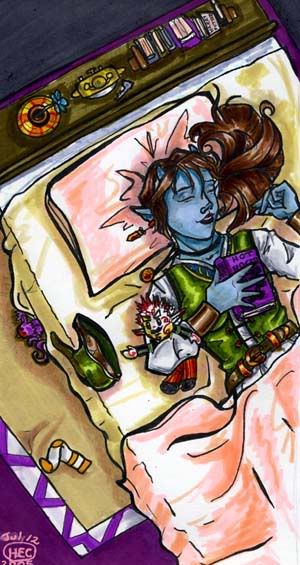 Eto from Deviant Art's Troll. Never drew anyone sleeping (from above, anyway) before. I think I did okay. And yes, yes that IS a Brody doll. Har.

Here's my mask-wearing, doll-making Nocker Keratin Jane again, this time colored... a background will come soon.






kat.